Clevertronics is proud to announce we won Gold at the Build Better Energy Awards in the Lighting Category for Zoneworks XT HIVE
Gold Award in Lighting Category
Clevertronics wins Gold at the Build Better Energy Awards in the Lighting Category for Zoneworks XT HIVE Testing and Monitoring System, an energy efficient entry which exhibits true innovation and unique points of difference.
Clevertronics are proud to accept a Gold award for Zoneworks XT HIVE as the inaugural winner in the lighting category for the Build Back Better Energy Awards 2023. Receiving recognition are innovations, including renewable energy systems, emergency lighting systems, EV chargers and circular economy products which optimise materials and lifecycle.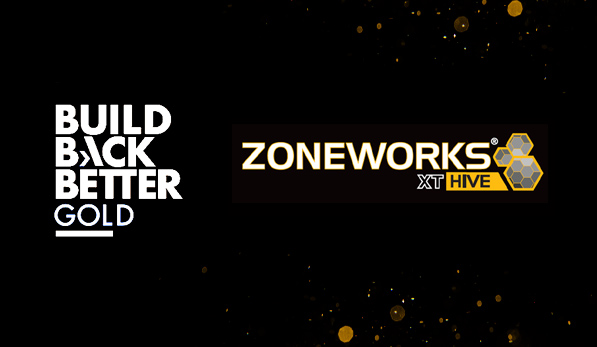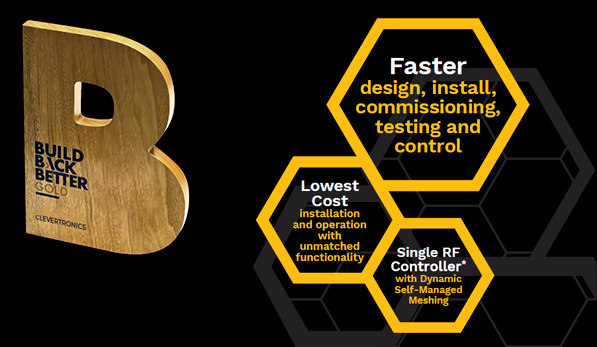 Celebrating Innovation
Michael Duce, Clevertronics National Systems & Engineering Manager who led the development team behind Zoneworks XT HIVE, says,
'We're proud to be recognised by an initiative that celebrates and rewards innovation in the built environment and supports the next generations of technology that will champion better ways of working and living now and in the future.
As a design-led emergency lighting company, it is a great honour to receive an award acknowledging and commending innovation to produce energy efficient lifesaving products delivering reduced carbon consumption and lowest cost of ownership.'
About Zoneworks XT HIVE
Earlier generations of automatic testing systems required complex backbone infrastructure. Even a small installation would require dedicated communication cables between all luminaires, linking the switchboards and a network pathway back to an accessible head-end computer. All this unseen infrastructure needs to be maintained, adding complexity and potential failure points in the chain of compliance management.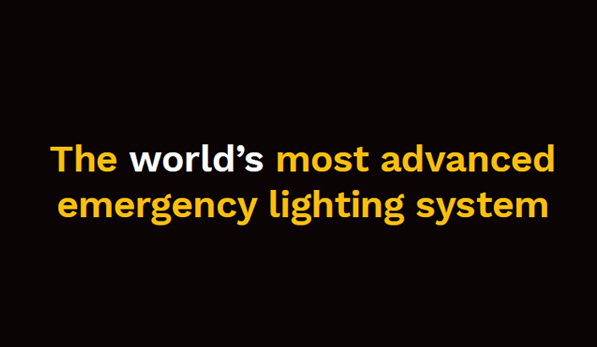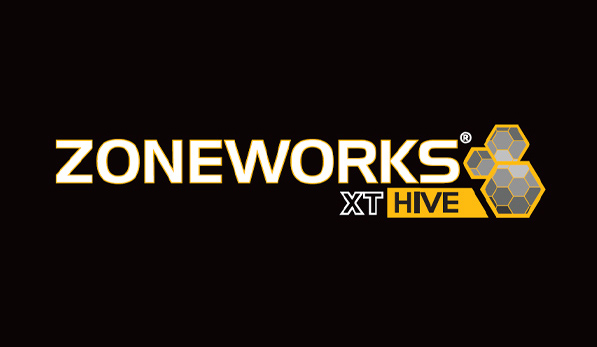 Introducing Zoneworks XT HIVE
Zoneworks XT HIVE fittings automatically create a network by self-discovering other fittings around them using the power of Dynamic Self-Managed meshing. Only one controller is required for every 1,000 fittings. The controller communicates testing and status information to the Zoneworks management software, hosted locally or in the cloud. The cloud hosted option eliminates the need for an on-site computer to be housed and managed. The Zoneworks Software manages all the information and compiles the test results, enabling a facility manager to access the data anywhere, at any time! If an organisation manages multiple buildings, simply add them to the Zoneworks interface. This provides all your assets and compliance data in one secure, easy-to-access manageable location.  
Managing Data with HIVE
Data is critical to understanding the status of a building's systems and operational readiness (health of asset). Clevertronics has developed a method to enable the integration of the Zoneworks data with your existing Building Management or Building Integration Systems with the Zoneworks MQTT API. The Zoneworks MQTT API allows you to quickly scale and integrate critical information into building system dashboards, assessing the building asset's compliance level and triggering maintenance workflows. Whether it's compliance management, maintenance scheduling or predictive lifecycle workflows, Zoneworks will provide the data across your portfolio. 
Clevertronics are world leading innovators in emergency lighting, offering secure wireless communications between emergency luminaires, linked with cloud-based data aggregation and visualisation, enabling simple integration with your building systems.  
From a single building to a distributed property portfolio, Clevertronics makes emergency lighting easy!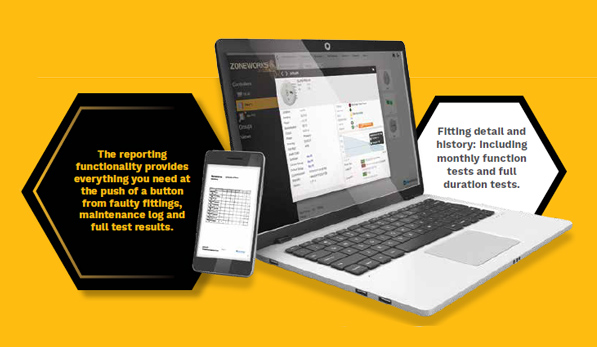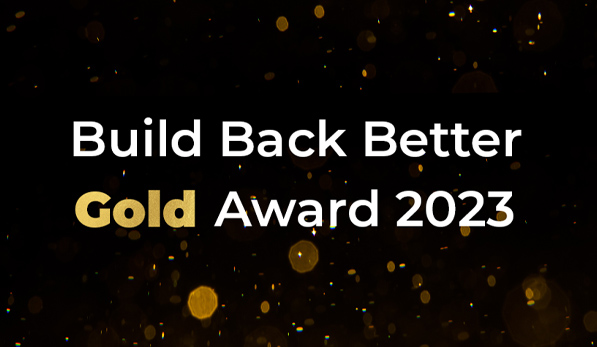 The Gold Award
The Build Back Better Gold Award rewards products and projects which exhibit true innovation and unique points of difference. The Gold tier celebrates an independent and authoritative endorsement of outstanding development so that specifiers can have the confidence to consider their inclusion in a specification.
The 2023 sector award categories cover lighting, home heating and ventilation, electric vehicle charging products, smart home products, solar and battery products, building performance products, circular economy products, offsite construction products, retrofit products, retrofit projects and new build projects.
About Build Back Better
The Build Back Better Energy Awards celebrate the technologies, initiatives and projects that will help shape and point the way to a better future and social purpose in buildings. Build Back Better is an initiative which aims to highlight the next generation of innovation vital to new generations of buildings that work for how we live now.
A consensus is emerging that the current building stock in the office, retail, commercial, leisure, healthcare, education, transport and residential sectors is not optimised for a new paradigm where we live our lives very differently.
The Build Back Better initiative aims to galvanise and inspire industry executives, designers, inventors, architects, technologists, engineers and researchers into rethinking our collective future and devising the tools that will take us there.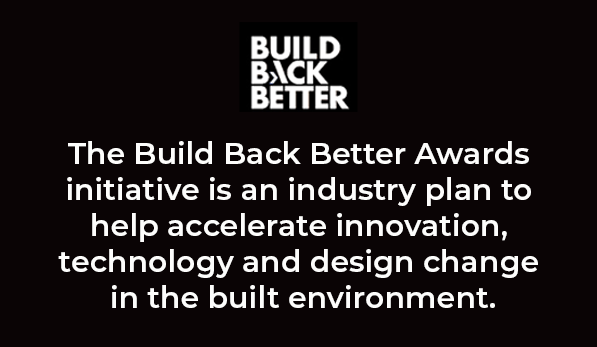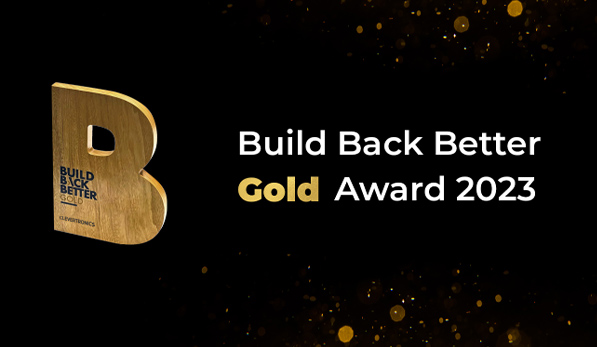 The Selection Panel
The people behind the Build Back Better initiative are a group of committed engineers and designers who are passionate in their belief that design and technology can help us achieve our goals and dreams.
The team recognise, reward and celebrate innovation in products, projects, initiatives, platforms and business models. These could include an exciting technology that improves health and wellbeing in the workplace, an specialised manufacturing process that dramatically improves installation time, or a new technology that enhances circular economy principles. Build Back Better identify and celebrate these innovations of the highest merit.
Interested in finding out more about Zoneworks XT HIVE?
The introduction of Zoneworks XT HIVE is a significant milestone for the emergency lighting market and has redefined the way emergency lighting is designed, installed and managed. XT HIVE is smarter and more advanced than any other system on the market. Find out more HERE.