Automation and the
future of emergency lighting testing
Emergency lighting testing is a critical part of facilities management. But it's not exactly top of the priorities list – usually, it's right at the bottom. And because most systems are so time-consuming to test, the costs can quickly add up.
In many facilities, emergency light testing isn't top of mind or fully understood. Or worse – it only gets attention when an issue or incident rises, risking non-compliance and safety issues. Of course, this doesn't change the fact that the UK standards require regular testing and maintenance, and without proof of either, buildings are noncompliant. And of course, regular testing and maintenance are important to help keep the system operational.
Fortunately, emergency light technology has changed a lot over the last few years, and it doesn't have to be so time-consuming, complex, or expensive. So, let's talk about some of these changes and what electrical engineers and facility managers need to know if they're planning to install or upgrade an emergency lighting system. But first, a quick history lesson.
A brief history of computerised testing systems
The first computerised testing systems were commissioned in the late 90s and early 2000s. These consisted of a wired network with a data cable between every fitting, which meant they were complex and expensive to install. Here at Clevertronics, we referred to these systems as "steam-powered" compared to what we have now, but they were an important step in the right direction.
This enabled emergency lights to communicate with a controller via the regular powered lighting cable, rather than data cables. This meant all the emergency lights could be installed just like normal emergency luminaires, and installers could set up a whole system very quickly, with no extra wiring.
Next, manufacturers began using Radio Frequency (RF) systems to connect the emergency lighting system. This delivered a similar outcome to our Zoneworks system because you didn't need data cables between fittings, but it was a more efficient way for the system to communicate.
Today, the most recent advancement in emergency lighting and testing is Dynamic Self-Managed (DSM) meshing. With DSM, emergency lights use the RF backbone to:
Self-discover surrounding lights (even through walls)

Mesh together to form a network

Allow access and control

Automate testing

Avoid having a network of routers and gateways sprinkled throughout the building

Plus many other benefits
Nine reasons to automate emergency lighting testing
Here are the benefits you get when you automate your emergency light testing:
1. Improve safety
Poorly maintained emergency lights are a safety hazard. If your light fittings don't work properly, it could plunge areas into total darkness, cause confusion, or increase the time it takes for people to get out of the building (and in a real life fire evacuation every second counts). Automatic emergency lighting testing helps you keep your fittings properly maintained so they're in working order when they're needed most.
2. Limit liability
Building owners can be held liable if their emergency lights aren't working as they should and records show that they haven't been performing regular tests and maintenance. Penalties for being noncompliant to the regulatory reform (Fire Safety) order 2005 can include anything from an enforcement notice and restrictions on building usage, to heavy fines and even imprisonment. Automated emergency light testing ensures that tests are performed on schedule and that all testing and maintenance is logged.
3. Reduce costs
Emergency lighting isn't a set and forget system – it needs regular testing and maintenance to stay compliant and safe. So, costs can add up quickly on manual systems when you need to pay staff to physically visit and perform a function test on each emergency luminaire every month, plus perform a full duration test once a year. This can equal a full-time job, depending on the size of your facility. With automated emergency lighting tests, all the information is at your fingertips, so testing and maintenance costs are significantly lower.
4. Stay compliant
In the UK, emergency lighting tests need to be completed and logged every month. If tests aren't done on time, buildings aren't legally compliant and owners run the risk of failing a fire safety audit or (even worse) not knowing that they have emergency lighting failures. This could put people's lives at risk and damage the company's reputation. Computerised systems like Zoneworks make it much quicker easier to do the test and generate all the reports for compliance, keeping a log of the fittings, required maintenance, and maintenance records.
5. Boost efficiency
Automatic testing systems are essential for large sites where it's impractical for facility managers to individually visit and test each light manually. Having to visit every emergency luminaire at a convenient time in a large building or across a large site could take weeks if you have a manual system, especially when conducting the full duration test. Automated testing now means that this can happen almost instantly – and with detailed fault information, this can lead to a first time fix for any faulty fitting, which again reduces costs and increases efficiency. Plus, with remote monitoring capabilities, facilities managers can manage multiple sites from one location, almost instantaneously, so the savings are huge across an entire estate.
6. Minimise disruption
Many facilities operate 24/7 these days, from shopping centres to aged care and hospital environments. Automating your emergency lighting testing minimises the disruption to businesses, workers, customers, and residents. You can get the data you need without visiting each light fitting in-person, then efficiently schedule repairs and maintenance so that it's least disruptive.
7. Eliminate human error
Automatic testing systems eliminate human error. Sites often have just one or two dedicated facilities maintenance workers that are responsible for a huge range of tasks. It's not realistic for them to accurately test every emergency light fitting in-person to make sure they work. A computerised test gives you accurate results so your maintenance contractors can see what's failed on the fitting and start taking steps to fix it, all without visiting a single emergency light fitting.
8. Improve transparency
Automated emergency lighting testing ensures better visibility and transparency on reports. Because the system logs all the information, building owners and facility managers can quickly check the status and organise maintenance and repair work as needed.
9. Streamline access to data
Normally under manual testing, you'd have a manual logbook or site register that logs all the emergency lights and exit signs, with test reports showing which ones have been repaired. In theory, this logbook should be accessible onsite, but if they're kept off-site or they go missing, this can make it hard for maintenance contractors to do testing and for regulatory authorities to do compliance checks. With a computerised emergency lighting system (like Zoneworks or Clevertest Plus), the reports and database are updated automatically and accessible from anywhere – not just onsite.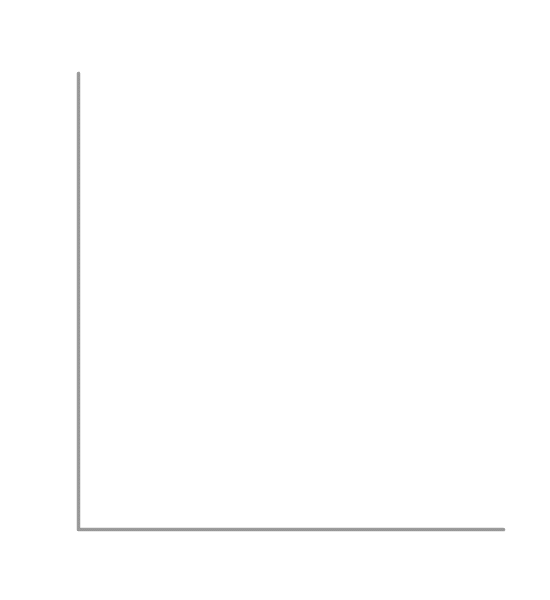 What to look for in your next emergency lighting system
In the market for a new emergency lighting system? Here's what you should have on your checklist of essential features:
Automation
Automatic emergency lighting testing isn't a luxury. Automation is critical for businesses that want peace of mind (and proof) that they're compliant, while minimising the upfront cost to install new systems and the ongoing cost to maintain and test them.
Simple installation
Designers, electrical contractors, and installers all appreciate a system that's easy to install and doesn't need a lot of experience to put together. Less complexity means a faster install with less chance of something going wrong.
Simplified management
Make your facility manager's job easier with a system that's simple to use, generates reports quickly, and automates wherever possible.
Detailed reporting
Most lighting systems will test reasonably well once put together, but the difference is that they won't all give you the same ease of use or the same level of information in your reporting. These are all considerations you'd have when using any piece of software or asset management system.
Designed for emergency lighting
While you can get emergency lighting systems that plug into your main lighting control system, it's usually best if you can arrange these separately. Specific emergency lighting systems will be compliant to the correct system standards (BS EN 62034:2012) with testing and reporting in line with the requirements of the emergency lighting standards. Plus, they'll have the reports and testing requirements you need to efficiently maintain the system and stay compliant.
Quality parts
Of course, there's more to your emergency lighting system than just the computerised elements involved in automated testing. It includes the fittings and the devices on the system. When all of these things work well together, you get a better overall system.
After-sales support
Look for a supplier that offers lifetime support (at no cost) so you have access to advice, training, and support (both remote and onsite). That way, you can be sure you'll have a fully functioning system for the lifetime of your building.
Upgrade your system and automate your emergency lighting testing
Ready to upgrade your system and experience all the benefits of automated emergency light testing for yourself? Clevertronics have the most advanced computerised systems on the market to make your emergency light testing and maintenance more transparent, more efficient, and more cost-effective than ever before. Contact our friendly team by calling 01895 430 255.