Emergency & Exit Lighting Solutions for Schools
Does your school comply to the UK regulatory requirements for emergency lighting?
In the UK there is a regulatory requirement to provide emergency lighting with educational premises.
Emergency and exit lighting is designed to provide illumination in the event of a power outage or other emergency situation, allowing occupants to safely evacuate the premises.​
In the UK, the Regulatory Reform (Fire Safety) Order 2005* requires that all schools have adequate emergency lighting in place. This means that emergency lighting must be installed and maintained in a way that ensures the safety of all occupants, including students and staff.
What are the regulations?
Provide a safe means of escape, including emergency exit route, exits and necessary signage.
Adequate illumination in conjunction with emergency lighting of sufficient intensity, when normal lighting fails.
Ensure all systems are tested in accordance to the relevant standards and maintenance with repairs conducted in a timely manner.
*England and Wales: Regulatory Reform (Fire Safety) Order 2005;
Scotland: The Fire (Scotland) Act 2005;
Northern Ireland: Fire and Rescue Services (Northern Ireland) Order 2006 No. 1254 (N.I.9) and the Fire Safety Regulations (Northern Ireland).
Can I afford to upgrade my emergency and exit lighting?
When discussing emergency lighting at schools across the UK there are usually these main questions:
Do we need to be compliant?
The answer to this one is Yes. Based on our discussions with schools, they were unaware of the regulations. There was a common misconception that schools don't need emergency lighting as they only operate in the day. In the UK, the Regulatory Reform (Fire Safety) Order 2005 requires that all schools have adequate emergency lighting in place. This means that emergency lighting must be installed and maintained to ensure the safety of all occupants, including students and staff. Being compliant shouldn't be a burden, though, as technology advancements now ensure that emergency and exit lighting can be operational for 12+ years without needing maintenance.
Are we compliant? 
Once the regulations are understood, conducting an audit can identify the status of the emergency lighting in your school. The audit involves liaising with the responsible person and other key stakeholders to understand any specific requirements that may need to be addressed. Reviewing the fire risk assessment and current emergency and exit lighting compliance records/logbook and walking the site to document findings.
How can I achieve compliance within my budget? 
With the advancements in exit and emergency lighting technology cost effective compliance is achievable for all schools. The biggest issue with compliance has always been the ongoing costs to maintain and replace fitting on a regular basis. Schools with old technology luminaires will be replacing 35% of the fittings on an annual basis and this is a cost burden. Emergency and exit lighting is an essential life safety device that shouldn't be in a constant state of repair. 
Now with exit and emergency luminaires with 12+ years of maintenance-free service that cost burden has gone. Combined the luminaires with a simple to manage wireless testing and monitoring system you will have peace of mind without the added costs. Incremental installation can also be managed over time, so there is not one significant upfront cost. Managing compliance within any budget is now achievable.
Three pillars of a cost-effective compliant emergency lighting solution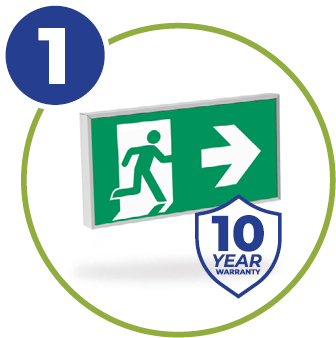 Long life LED emergency and exit luminaires
Long service design life luminaires that require little or no maintenance over a 12 year period.
A 10 year warranty to ensure no unexpected future costs.
Reduction in energy costs / carbon footprint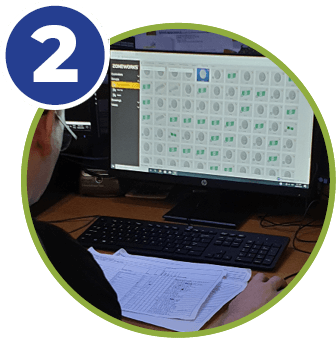 Wireless automatic monitoring and testing system
A fully automatic wireless testing and monitoring system that requires one single controller to manage the luminaires throughout the school​.
Ability to test on site or remotely.
Management of multiple sites/academies from the one system.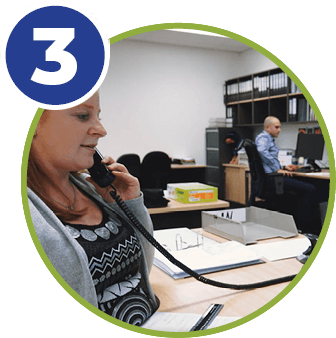 Complimentary Lifetime Technical Support
Full commissioning and handover of a functioning emergency lighting system.
Complimentary Lifetime Technical Support​ to ensure the system is working as expected.
What emergency lighting do you need at your school?
​Emergency lighting is a legal requirement and covers: ​
Open Area Lighting: Illumination to reach an escape route
Escape Route Lighting: Illumination for escape routes, including escape route signage
High Risk Task Area Lighting: Ensures the safety of staff and students involved in tasks which could be dangerous without adequate lighting
Emergency and exit lighting design process
Before installing emergency and exit lighting in any school it is important to conduct a thorough audit. This will provide the information required to design the optimal outcome for each school. The audit is comprehensive and involves reviewing the layout of the school's buildings and infrastructure.
STEP 1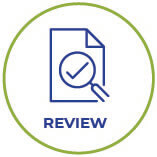 Review the fire risk assessment and current emergency and exit lighting compliance records/logbook to assess the current state.
STEP 2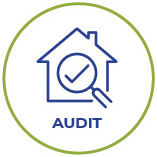 Walk the site and undertake an audit. Liaise with the responsible person and other key stakeholders to understand any specific requirements that may need to be addressed.
STEP 3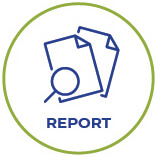 Create a report based on the audit findings identifying risks, and areas of non compliance​.
STEP 4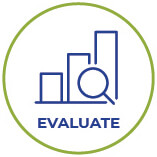 Evaluate the emergency and exit lighting options based on the outcomes with a focus on identifying the lowest total cost of ownership​.
STEP 5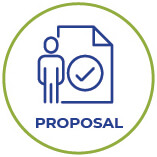 Publish and present the findings from the audit and the proposal for  upgrading to a compliant and cost-effective system.
STEP 6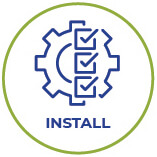 Plan and install a new compliant emergency lighting system, including training and ongoing lifetime support.​
Outcomes of a world-class compliant emergency lighting solution in your school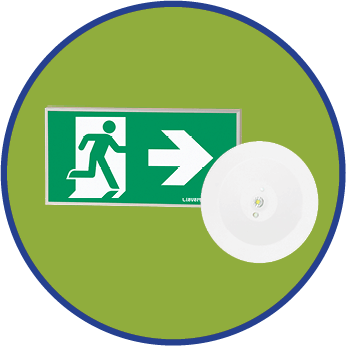 LUMINAIRES
A compliant emergency lighting system, designed in line with the latest standards as per BS 5266-1.
SYSTEM
A testing and monitoring system that automatically initiates the required monthly function and annual discharge tests.Provides all logbook requirements in one place.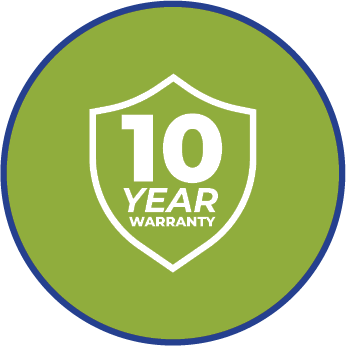 WARRANTY
Twelve-year maintenance-free exit and emergency luminaires with a ten year warranty to reduce the need for ongoing maintenance and replacements.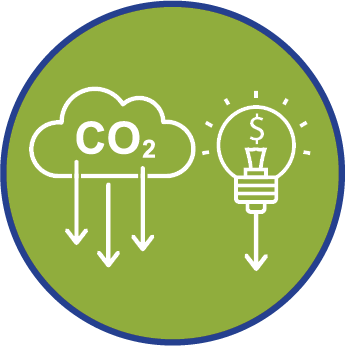 CARBON & ENERGY
A reduced energy and carbon footprint from low energy LED luminaires and Lithium Iron Phosphate battery technology.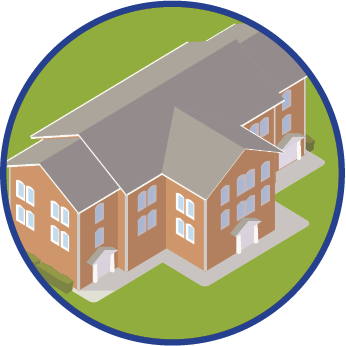 SAFE & LEGALLY COMPLIANT
Peace of mind knowing your school has addressed the legal requirements required to have a safe and compliant emergency lighting system.​
Where is emergency and exit lighting located in schools?
Every school is different in size, scale, layout and the types of facilities available. All building structures though legally require emergency and exit lighting.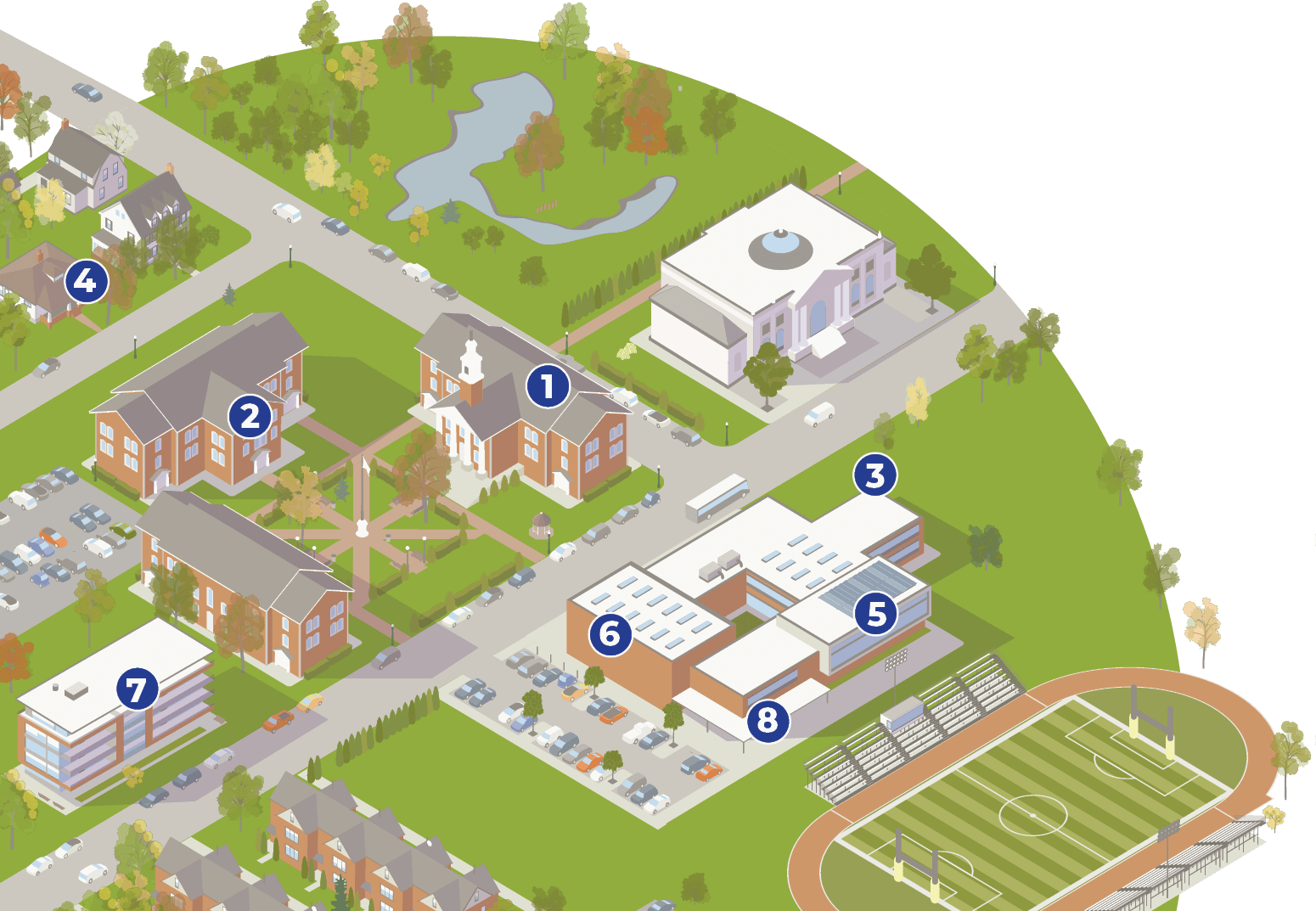 The orientation of the buildings will determine the type and quantity of luminaires required. Ceiling height for example, impacts the type of luminaire that can be used to ensure adequate light is delivered to the egress path.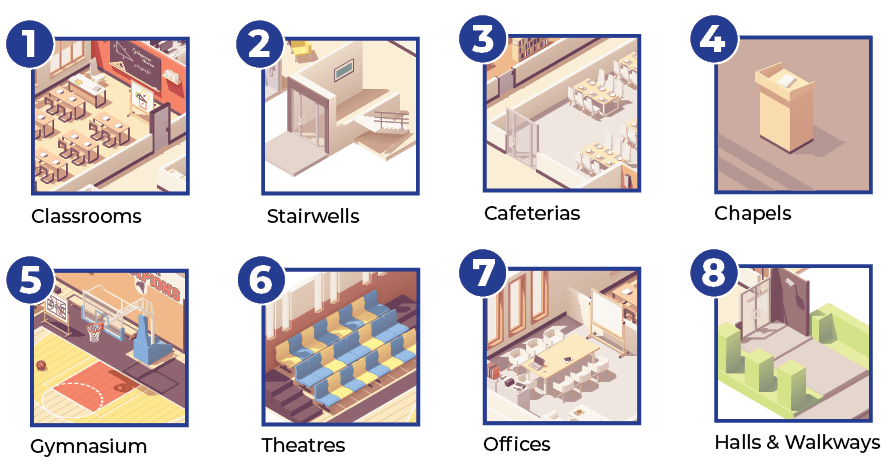 The Ultimate Cost-Effective Clevertronics Emergency Lighting Solution for Schools
Why this emergency lighting solution is world-class
Designed for 12+ year maintenance free operation
10 year warranty
World's most advanced emergency lighting system
Reduction in energy costs and carbon footprint
Tested to BS EN 60598-2-22
Incremental fitting upgrade as existing luminaires fail
Lifetime Technical Support

Managing mulitple campuses in one simple interface
Schools and Academies with multiple campuses can manage all their emergency lighting from one central location.
This feature, known as Site Group Access enables facility managers to grant specific access to users across different sites. For example, an academy with 12 different schools may have 12 different facility companies looking after each site. With this feature, they can assign them all their particular site but retain central access to all the testing and reporting information for all 12 schools. Those responsible for compliance have access and control of all the information required.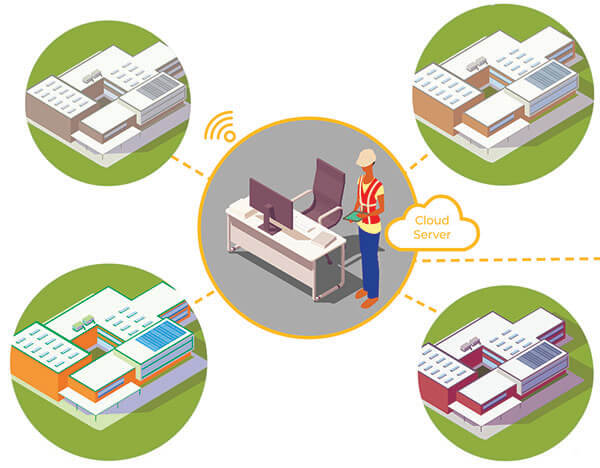 Reduce your school's carbon footprint
In 2021 the UK government set the world's most ambitious carbon reduction plan, to reduce carbon emissions by 78% by the year 2035.
Buildings contribute greatly to UK carbon emissions therefore building owners, designers, maintenance professionals and installers are seeking practical ways to reduce operational and embodied carbon emissions. The right emergency lighting can contribute toward net zero.
The Leading global sustainability experts AECOM, recently conducted a carbon study on the use of emergency lighting products in buildings, we asked "What impact would result in using the latest technologies within a building's carbon footprint?"
The AECOM study compared a typical installation of 1000 self-contained emergency light fittings with various battery technology and testing systems.
The battery technology included:
NiCd, NiMH and L10 Lithium Nanophosphate
The testing Systems included:
Manual test, DALI, RF and Zoneworks XT HIVE
The assessment focuses on the "differences" in the carbon impact of the different combinations of battery and testing systems used to provide an overall carbon impact scenario.
Key measures in the assessment included:
Operational Energy Consumption
Fittings Replacement
Driving for testing and maintenance
Original and replacement batteries
Waste Disposal
Extra hardware and components.
The most sustainable, emergency lighting solution available
The study made some key findings:
L10 Nanophosphate and Zoneworks XT Hive can reduce carbon emissions by up to 89%.
L10 Nanophosphate alone has a lower carbon footprint in comparison to Ni-Cd/Ni-MH and other Lithium chemistry batteries which require on average between 4-6 cells to achieve the same result.
Per single battery, the NiCd/NiMH battery has an embodied carbon impact around 1.5 times greater than L10 Nanophosphate.
L10 Nanophosphate with a 12 year design life last 3 times longer than NiCd and NiMH alternatives.
Additional hardware and cabling for wired DALI systems increases the carbon output by 45t CO2e for a 1,000 fitting installation compared to Zoneworks HIVE.
The findings are clear, Clevertronics products and solutions were found to give considerable carbon reduction benefits compared to other conventional emergency lighting systems on the market.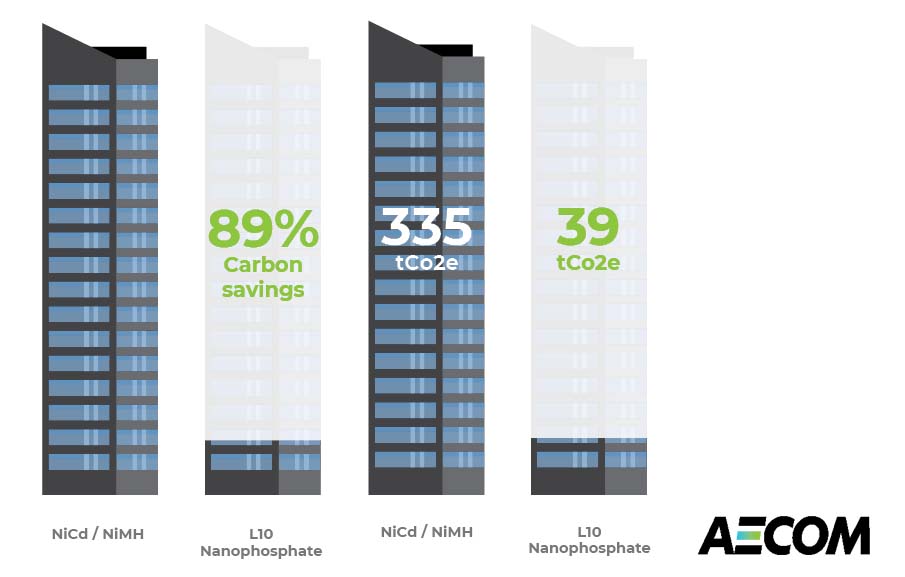 Unrivalled luminaire performance
L10 Lithium Nanophosphate range has completely revolutionised the global emergency lighting market by improving the maintenance free service life of emergency lighting from 4 years to 12+ years which reduce costs and carbon output.
L10 ensures a compliant emergency lighting solution without the maintenance cost burden and high carbon footprint of others. Reduce your emergency lighting costs by 80% and carbon output by 89% with L10 Nanophosphate, it's that simple.
12+ year maintenance free service life
8 Year Warranty (Manual, self test, DALI)
10 year warranty (Zoneworks XT HIVE)
89% reduction in Carbon output
The incredible unrivalled product performance is achieved through electronic and luminaire design combined with Nanophosphate battery technology, providing twice the battery life of any other lithium battery technology and three times of any NiCd and NiMH alternatives
Over 1,000,000 L10 Nanophosphate luminaires are installed across Australia, NZ and the UK
Supported by 10 years of on site data and 12 years of long term testing

The right emergency lighting solution for your needs
Clevertronics has spent over twenty years developing dedicated emergency lighting systems that have one purpose; making it easier to achieve emergency lighting compliance. Easy to understand, install, test and maintain with a system of your choice.
Zoneworks is the world's most advanced emergency lighting system with over 2,500 sites installed across the UK, Australia and New Zealand. Zoneworks XT HIVE reduces the backbone hardware requirements to a single RF controller with dynamic self-managed meshing technology, making your emergency lighting simpler,
faster, reliable and more sustainable than ever before.
The functionality includes a clean web-based interface, both on PC and SMART devices. Integration with other networked building management services can be achieve seamlessly.
Testing and monitoring of all luminaires can be managed remotely to save time and money. With the Zoneworks XT HIVE platform, Clevertronics also includes ongoing support through our complimentary Lifetime Technical Support (LTS) program. This service is designed to help the building owner & maintenance contractor manage the on-going health for the life of the system.*