Emergency lighting systems
are now cost effective for any sized site
The emergency lighting market has changed a lot over the last few years. Compared to just a few years ago, there are more brands, newer technologies, and more options than ever before.
The good news? Some typical "problem sites" for emergency lighting systems will now find it a lot easier, faster, and more cost effective to upgrade, install, and manage these newer systems. So, if you've looked into upgrading your emergency luminaires in the past and put it in the too hard (or too expensive) basket, now is the right time to take another look.
But before we get into what's changed, let's talk about some challenges you may have faced when upgrading your site in the past.
Six types of sites that typically find upgrades challenging
1. Small sites (budget)
In some ways, small sites are easier and more straightforward to upgrade – there's less disruption, you can do the whole site in one sweep, and it's much faster. The main barrier to upgrades for small sites is budget. They don't usually have cash sitting around to upgrade the emergency light fittings – funds are usually channelled into other priorities.
2. Big sites
As a general rule, the bigger your site, the more complicated your emergency lighting upgrade will be. If you've got a site with 5000 fittings on it (compared to a smaller site with just 50), you'll need a bigger team and more parts – this in itself adds complexity. For many larger sites, upgrades are held off until there's an urgent compliance issue.
Complexity can also increase, depending on how the building is used.
For example, if you've got an office building with a lot of tenants on different floors, there's more admin involved because you need to notify the occupants and minimise disruption. Or for a large sports stadium, you'll have fittings that are further apart or difficult to access.
3. Campuses
Campuses can include schools, universities, aged care facilities, hospitals, and even some workplaces. The challenge with upgrading these sites is that the buildings are often spread out. Some are even located in different suburbs or cities. This can make upgrading and maintaining the emergency lighting system more complicated, depending on the type of system you choose.
4. 24/7 sites
24/7 sites like apartment buildings, hospitals, car parks, and large shopping centres are complex to upgrade because there are always people around. You can't just shut the power off for a few hours to upgrade the entire system. Your installer will need to find a way to do the upgrade with minimal interruption to tenants, customers, patients, and employees.
5. Older buildings and heritage listed sites
Buildings from 100+ years ago weren't designed with today's building systems in mind. Many older buildings have access issues, especially when you need to run hardwire cable and run new circuits back to the switchboards. Heritage listed sites also add another layer of complexity if you need to get your plans approved by the relevant authority and minimise interference with the structure.
Fortunately, wiring isn't an issue when you install some newer emergency lighting systems, but we'll get to that soon.
6. ALL the sites!
The fact is, emergency lighting is something that many don't think about until they need it – and that applies to buildings of all sizes. Most building owners don't budget for an upgrade until they run into major compliance issues or significant replacement costs.
When to upgrade your emergency lighting system
Ideally, a building owner would never need to upgrade their emergency lighting system. In a perfect world, every device in the building (emergency lights, general lighting, exit signs, and extinguishers) would last forever. But unfortunately, it doesn't work like that.
You might need to upgrade your system after a few years, or after a few decades – it all depends on whether your existing system is doing its job.
Here are some signs you might need to upgrade:
You're not sure if your building is compliant and there's no log of the testing/maintenance work that's being done
Your costs to manage, maintain, and test your system are comparatively high – and going up over time
You're finding it hard to get replacement parts for your system or software upgrades because they're no longer supported
Any problems with the system take forever to get fixed
Your lamps and/or batteries are an older style that need replacing every year or so
Your facilities management team are struggling to stay on top of testing/maintenance requirements due to manual processes
Your team aren't really sure how your system works because training and support is minimal
If you're experiencing any of the above signs, it could cost you more money to hold onto your old system than it would to upgrade it to newer tech. That's especially true if:
The products in your system are no longer supported and properly maintained
You're using less efficient, older components like lead acid or Ni-Cad batteries (these don't last as long as more modern batteries)
You're at the stage where a number of fittings and components in your system need refitting
You need to reconfigure the system to meet new compliance requirements
You need to change the layout of your building
You're looking to automate your manual processes
You want to stay compliant and stay on top of testing, but don't want to hire another staff member
These elements and requirements can be costly on an older system, but a lot more cost-effective and efficient to do with a newer system.
Upgrading your emergency system is more cost-effective than you think
Fortunately, things have changed a lot in the last few years. If your emergency lighting system is showing signs that it needs an upgrade, it's more cost effective than ever to replace your old system with something newer and more efficient. That's because:
You can get systems that require less hardware and backbone
You can connect your fittings wirelessly
Design, installation, and commissioning are faster and simpler
In fact, you may find that emergency lighting quotes are cheaper today than they were a few years ago, so your budget will likely go further.
Plus, your new system will likely use less energy, have a lower impact on the environment, and require minimal wiring and controllers. Parts will also last 3-4 times longer. So not only will it be cheaper to run, it could be possible to set up your shiny new system very quickly and for a lower cost.
So, what are your options?
Get the right sized system for your site
The best emergency lighting system will depend on a range of factors, but usually it comes down to the size of your site. So, let's cover the systems we usually recommend for large and small sites.
Big or complex sites
All buildings can upgrade more easily and cost-effectively with Zoneworks XT HIVE. But it really shines when it comes to bigger and more complex buildings, which are typically expensive and time-consuming to upgrade.
Here's are the features that make emergency lighting simpler, faster, and more affordable with XT HIVE:
Minimal backbone – Emergency light fittings are wirelessly connected to the network, with one RF controller for every 1,000 fittings
Dynamic Self-Managed (DSM) meshing – Each emergency light fitting uses the RF frequency to find nearby fittings and automatically build the network, finding the most efficient way to communicate data back to the controller
Computerised system – Easily commission and manage the system using a web-based interface, giving you info on faulty fittings, maintenance logs, and test results at the push of a button
In larger buildings, the minimal RF backbone is key to simplifying the installation. To upgrade your site, here's what you need to do:
Replace old emergency lights with new XT HIVE compatible products
Plug in one XT HIVE controller for every 1,000 fittings (usually next to the facility manager's office) and connect it via an ethernet port for network access
Switch on the controller to access and control the emergency lighting system
Use a spreadsheet to upload the fitting register to the web-based interface
For ongoing management, you can then use your mobile device or PC to perform local fitting diagnostics and identify fittings. You can also use the web-based interface to run tests, generate reports, and keep maintenance logs for compliance. This also enables remote monitoring or the ability to monitor multiple buildings from one central point.
But the biggest difference for large, complex sites is what you don't have to do. You don't have to buy a huge number of controllers (just one per 1,000 fittings). You don't have to design and install hundreds of metres of complex wiring to connect your fittings to the network. And you don't have to spend days manually commissioning and configuring the network so your controller can manage the fittings, since each fitting is self-managed. As a result, costs to upgrade and maintain the site can be significantly less.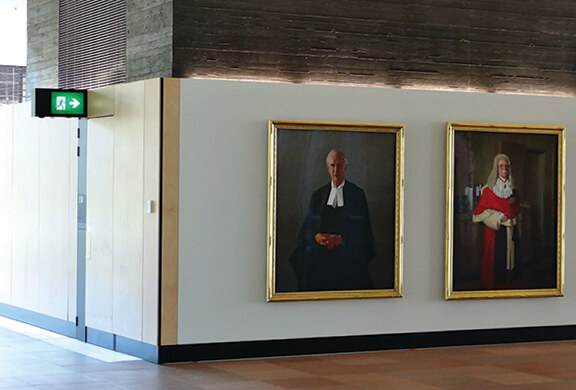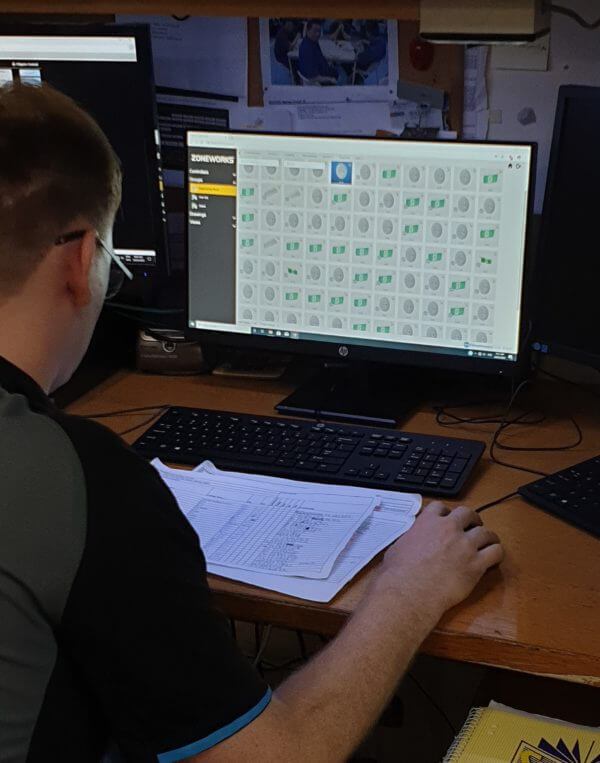 Smaller sites
XT HIVE really shines for big buildings with a large number of fittings, but in some cases, smaller sites can benefit, too. This especially applies to aged care or nursing homes where there's a group of sites that are looked after by the same maintenance contractor. These sites can run more efficiently with HIVE because you can install all the systems on the same network and allow your maintenance contractor to access them from their office or device. Instead of inspecting each site individually, your contractor can test all the sites at once, figure out what parts they need to order, then come pre-prepared with any replacement fittings. It's much more efficient.
But what if HIVE isn't the best solution for your small site?
For some smaller sites that don't need large-scale networks, it will be more cost-effective to use another system. In this case, we usually recommend Clevertest Plus. Clevertest Plus is the perfect lightweight solution for sites like service stations, small retail shops, small factory units, and warehouses.
Here's how it works:
Install compatible emergency light fittings

Activate the CTP self-test function on each luminaire and put fittings into test mode (unless they're in a facility where you don't want them to self-test, like a cinema)

Use the Clevertest Plus app (available on the App store or Google Play) or web interface to build your site database

Create log book, maintenance and device reports via the app or web interface
Not only is installation fast and simple, but your facilities management contractor will find it quick and easy to manage your sites.
The fitting automatically self-tests every month, providing an accurate diagnosis of lamp, battery, or control gear. Your contractor can collect test results using the app and use the LED scanner if they're onsite, recording the flashing ID as a data packet to tell the app exactly what's wrong with it and whether it passed or not. Then your contractor can easily order replacement parts or products so they can repair and replace fittings next time they're onsite. This maintenance activity can then be logged in the maintenance log section of the app. Professionally formatted compliance reporting is also instantly available on the connected phone device or web portal. The system means your contractor can drop in and run an emergency lighting check in as little as 5 minutes, where previously, it might have taken several hours.
Again, the cost-benefits with this system come from what you don't need:
A test switch at the switchboard

A data cable

A wireless connection

A centralised PC

A paper-based logbook

This makes the system quick and cost-effective to install.
Clevertest Plus vs Zoneworks XT HIVE
We've covered two really excellent, cost-effective emergency lighting systems. But which one is right for you? That depends mainly on the size of your facility.
A single building with fewer than 50 fittings
If your site has around 50 fittings (or fewer), Clevertest Plus will tick all your boxes, giving you ease of maintenance and better compliance.
Although it's not as advanced as XT HIVE, you still get a web-based, cloud-based platform to store your reports and logbooks and manage compliance. Your fittings will still test themselves without having a contractor onsite, but your contractor will need to visit every fitting to gather the test results each month.
Best of all, the system and app comes standard and free of charge with our compatible CLP and L10 ranges. That means that once you've got your new exit and emergency lights installed, there's no extra cost to pay for the system – upfront or ongoing. You only need to budget for your ongoing maintenance contractor and any replacement parts – and both of these costs will be significantly lower when you run a more efficient system.
As a result, Clevertest Plus is ideal for smaller sites that need a cost-effective emergency lighting solution.
Multiple buildings or a large number of fittings
Once you have multiple buildings to manage or your facility has more than 50 fittings, it's worth investing in a more advanced system like Zoneworks XT HIVE.
HIVE gives you more functions, more control of the fittings and network, and more detailed reports. But most importantly, your maintenance contractor won't have to visit each fitting every month. They can quickly check the test results, create a report, and check the "live" status of the system at any time from their PC. The more buildings and fittings your contractor needs to look after, the more time they'll save by remotely testing and checking each fitting.
Although it may cost a little more to purchase and install the equipment initially, time-savings on maintenance and testing will quickly add up in a larger building and facility. The payback periods are very short.
For example, one of our clients is a large stadium that has been using over 2,700 of our L10 emergency light fittings with Zoneworks since 2012. They recently ran the numbers and found that their emergency lighting maintenance costs have reduced by over 90%. They've been able to reduce their budget of £1.1m down to £180K over the next 7 years for stadium management contracts. Over the last 8 years, they've spent just £15K on maintenance and replacements.
Across the 1,500+ systems we've installed throughout Australia and New Zealand (including Sydney Opera House and most major hospitals), we've found similar cost savings.
Clevertronics has only just launched XT HIVE in the UK, but we anticipate the same benefits here, due to:
Easier compliance

4-5 times more longevity from fittings and parts

Fast and simple testing
No matter your building size, we can help
Stop paying high maintenance costs and stop risking your compliance with an older emergency lighting system. No matter how big or small your building, there's a new system to suit your needs and save you money.
For maximum savings, upgrade to a system you can count on for the life of your building. When you choose Clevertronics, you get Advantage Lifetime Support (ALS), which means we're here to help with training and support (at no extra cost) for as long as your emergency lighting system is installed.
Ready to get started?
The first step is to contact our friendly team and call 01895 430 255. We'll recommend the most cost-effective solution (taking into account initial upgrade costs and ongoing maintenance and testing) tailored to your situation – whether that's Zoneworks XT HIVE, Clevertest Plus, or something else. We'll help make sure your building is compliant, your upgrade is the best value for money, and your emergency lighting system stays cost-effective for the long run.