7 key Initiatives That Have Shaped Emergency Lighting
By Tony Todaro MD & Owner of Clevertronics
Over the past 21 years, I have been privileged to speak with thousands of our customers across Australia, New Zealand and the UK about their requirements for emergency lighting.
This feedback has helped shape our product and system innovations and also the team of people to support them in achieving their required outcomes in emergency lighting. There have been many learnings over the years, and I have summarised these down into seven key factors that have shaped the way we support the emergency lighting market today.
1. Emergency lighting needs to be specialised 
This point became more and more evident as we continued to grow as an emergency lighting company. It didn't matter whether the customer was a specifier, electrical contractor, facility manager, or wholesaler; they were all looking for someone who knew what they were talking about. They needed help navigating the regulations, advice on products and applications, and general support. This triggered an ongoing investment to provide a level of emergency lighting support that could ensure our customers felt supported to make the best decisions possible. This has resulted in dedicated offices across Australia, New Zealand and the UK with project service teams, specification and project specialists and application support managers available to support our customers.  
2. Maintaining compliance is critical but can be difficult 
We all know how critical it is to have emergency and exit lighting in working order in the event it is required. The consequences of non-compliance are catastrophic. The challenge raised to us was to improve the lifetime maintenance period of the luminaires to reduce the burden of cost on building owners and provide greater compliance periods for occupants. Over those ensuing years, we replaced fluorescent and cold cathode lamps and then with LEDs, but the most significant innovation was introducing our L10 Range, the world's first lithium powered emergency lighting range. L10 combined Nanophosphate lithium battery technology together with enhanced circuitry and LED management to ensure maintenance free periods were extended from 4 years to 12 years plus. This immediately lifted the cost burden and gave emergency lighting compliance the boost it needed. After 10 years in the field, L10 Nanophosphate remains the lowest total cost solution on the market today. 
3. Emergency lighting systems need free lifetime support 
Every facility manager or maintenance contractor would shake their head at any mention of an emergency lighting system in the early days. Most of the installed systems had no support, no training. Over a short period, their operational effectiveness would be greatly impacted. It became a personal goal of mine to provide a system that firstly worked but also had lifetime support at no cost. I believe you should never need to pay for advice and support on a system that manages life saving devices in a building. Our Advantage lifetime support structure was established and resourced in every office to provide the support that any of the 2,500 installed systems require.  
4. Provide product options for all sized projects 
Every building project is unique in size, scale, function and budget and needs different solutions. We continually host customers from across the world in our head office facility to showcase our engineering, R&D, laboratories and manufacturing capabilities. One common theme was raised around small to medium type projects and the best solution at the right cost point. In many project builds with cost in mind, a lower up front cost on services like emergency lighting can be common. While compromising on longer design life luminaires might be an option, quality is not, and this is where requests were made to design a range to suit the design and construct type of different projects. The Trade Series range is perfect for these projects and not only suits the smaller type projects, but also is ideal for ongoing maintenance in non systemised buildings. 
5. Can you make me something unique 
As our specialisation grew, so did our requests for customised fittings for projects like tunnels, cool rooms, hazardous areas and architectural designs. Our engineering capabilities expanded to ensure we could meet these requests and has resulted in a dedicated team to handle these ongoing project specials. One other innovation came at the request of the world-renowned expert in the area of evacuation, Professor Ed Galea. Studies at his university of Greenwich had proven that exit signs were recognised by occupants 77% more when they were dynamically enhanced with sequenced LEDs. Using the empirical research and support from Prof. Galea, the CleverEVAC range was created and launched. There is no other dynamic exit signage on the market that applies the documented research. 
6. Reduce the backbone of Emergency lighting systems 
If there was one thing that would make life easier regarding emergency lighting systems, it would be to simplify the backbone with a truly, completely wireless system. When I purchased Clevertronics, I thought this was possible from day 1, but unfortunately, the technology wasn't quite ready. After years of ongoing development, we solved this issue by launching Zoneworks XT HIVE. HIVE reduced the backbone requirements to just one controller and used self-managed meshing to connect the fittings. This is likely one of the most important innovations we have undertaken. It has increased the opportunity for small, medium and large buildings to have access to an automatic test system that can be monitored and tested remotely and integrate into building management systems. This innovation really made emergency lighting easier. 
7. Sustainability and carbon  
The world is rightly more focused on carbon reduction programs. Emergency lighting can play a part in reducing the carbon footprint and working towards a net zero target. Our customers are requesting support to understand how we can help them to achieve these targets. We recently asked global advisory company AECOM to provide some insights into the carbon footprint of existing emergency luminaires containing NiCd/NiMH batteries compared to our L10 Lithium Nanophosphate luminaires. The study concluded that up to 89% of carbon can be reduced by installing L10 Nanophosphate with Zoneworks XT HIVE for a 1,000-luminaire site over 12 years. Critical factors include the number of batteries required, the maintenance and replacements intervals and the embodied carbon in NiCd and NiMH compared to lithium. There is a big role emergency lighting can play in carbon reduction.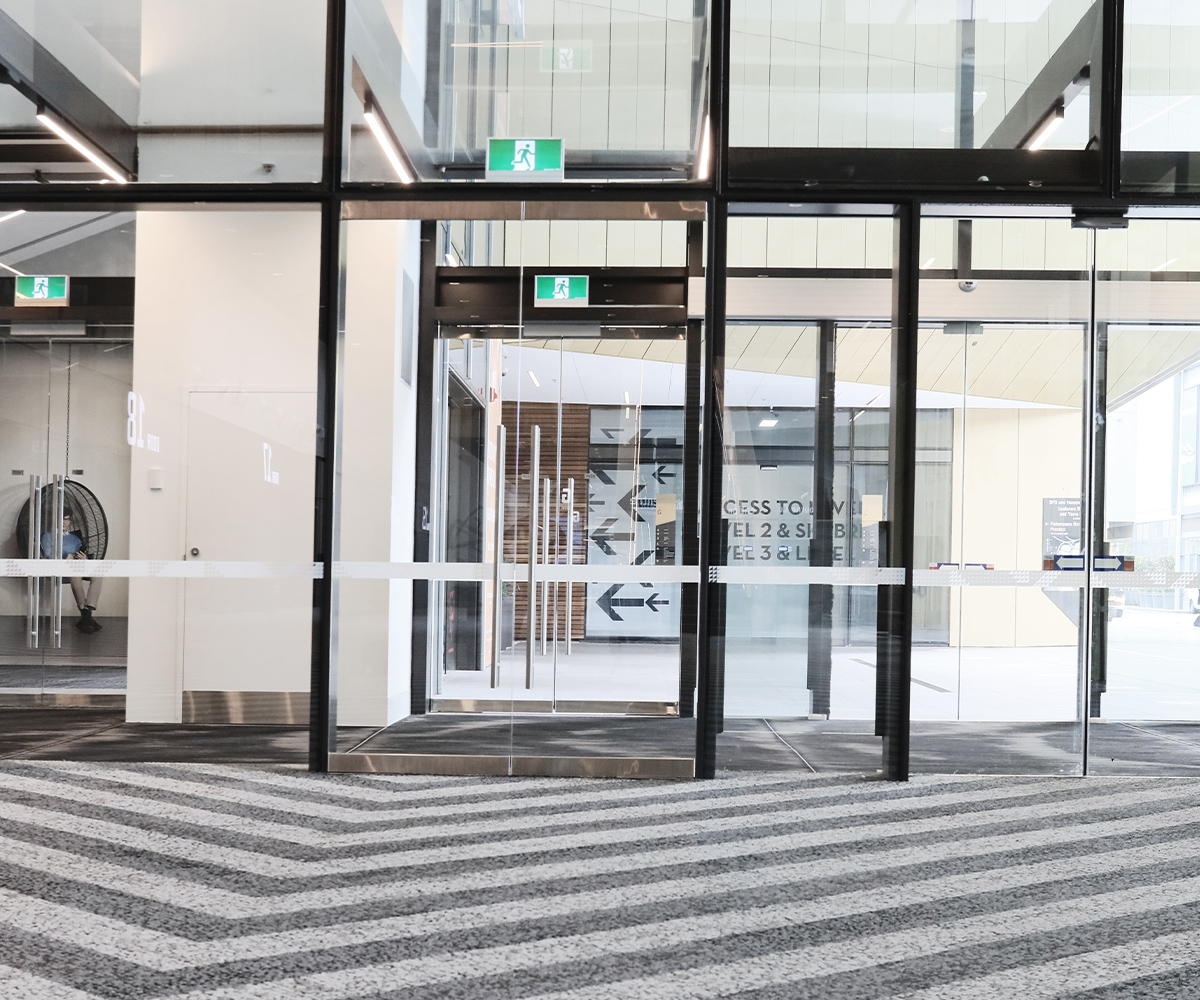 Want to know how we can assist with your emergency lighting project? We have extensive industry experience across diverse applications such as the Melbourne Cricket Ground, Perth Children's Hospital, Legacy Way Tunnel, and Marvel Stadium. Get in touch with our specialists today and find out how we can help.